Small Business SEO Tips
Are you a small business owner or entrepreneur who would like to be bringing in more business and making more money? Read this post on small business SEO tips and you will be ready to move up in the ranks.
Is SEO one of those topics you've been meaning to brush up on, but never actually found the time in your day to do it?
SEO, or search engine optimization, is a very competitive aspect of digital marketing. Ranking for local search terms can be the difference between success and failure. Everyone wants to rank in that first non-paid, or organic position on Google.
But how?
For small, local businesses, SEO can be very challenging. Many of them don't have a dedicated marketing team that can work on rankings non-stop during regular business hours.
For this reason, it is extremely important that you have your digital house in order.
Most affordable website development businesses do not know much about SEO. This can cause problems after your website goes live. If it's not set up in an SEO-freindly manner, you could be in trouble down the road.
If you are a new business, or one that has never published a website, I strongly urge you to read this post all the way to the end. Then take action and start implementing the tips I have outlined.
If you are an established small business, but have never given SEO much thought, again there is much to be gained in the content that follows. But again, don't just read, read and then implement.
Small Business SEO Tip 1: Create a Great User Experience (UX)
The first small business SEO tip is fundamental and overarching. Create a great user experience.
How do you want users to feel as they navigate through your website? What messages are you trying to send? Do you have an action you want users to take?
All of this and much more can be encapsulated by the term "user experience," or "UX."
Often times people don't understand the relationship between good web design and SEO.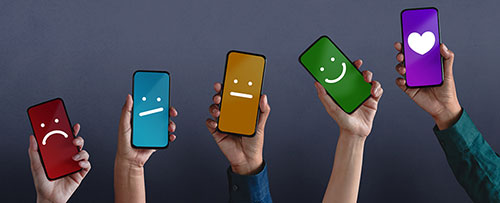 What you need to understand is that Google is watching to see how much time visitors are spending on your website, along with a whole host of other user metrics.
Like it or not, if your website looks like it was built yesteryear, visitors are not going to give it much trust. And if they don't give it much trust, they are not going to hang around very long.
Time can be measured very objectively, which is why Google loves to use it as a ranking factor.
That's why I put user experience at the very top of the list of small business SEO tips. Without a good to great user experience, all of your efforts will be wasted.
Intuitive Website Navigation
Believe it or not, a big factor in creating a great user experience is your website's navigation.
Can a user look at the address bar and know where they are within your website? Can a visitor to the website look at your main menu bar and intuitively know where they are? If not, you have work to do.
Where are people getting lost within your website? What are the exit points?
Breadcrumbs are a great way to show a website visitor where they are within the site.
By knowing where they are, visitors are much more likely to have a pleasant user experience.
Remember, Users are Looking for Solutions
I can't stress this point enough. It is extremely important to remember that your website visitors are looking for solutions.
Are they finding what they are looking for? If not, they are probably going to leave the site frustrated and unfulfilled, and you will have nothing to show for it.
Focus your attention on creating the solutions that visitors to your website are seeking.
Optimize Site Loading Speed
Another user experience aspect is speed. How quickly do the pages of your website load?
Users' time is valuable and they are not going to wait around all day.
Try to have a maximum page load speed of two seconds.
Keep images as small as possible and use a compression software like Optimizilla.
If you are using WordPress, remove any plugins you are not using. This will speed up your site.
You can measure your page loading speed using a tool called GT Metrix.
Make Phone Number Prominent and Clickable
I see websites on a daily basis that do not have any contact information displayed.
Remember, if website visitors cannot contact you, there is no opportunity for you to do business with them.
Make your phone number prominently displayed at the top and bottom of each page.
Also, make sure your phone number is clickable. If the user is on a mobile device, they can simply tap the phone number and be connected to your phone. This could be the difference between getting a call and not getting a call.
Make Your Website Mobile Responsive
Another big error I see on small business websites relates to mobile responsive design.
Does your website scale to accommodate the size of the device it is being viewed on? Or are the words hard to read because they are too small?
Google wants all websites in today's world to be mobile responsive. It your pages are not mobile responsive, you are probably not going to rank well in the search engines.
Want to know if your website is mobile responsive? You can test it using the Google Mobile Responsive Tester.
Create Great Page Experience
Google has recently announced that they will be adding a ranking factor to their algorithm called Page Experience.
Does the URL of your pages start with https? Does the content of the page jump around as it is loading? How long does it take your pages to load?
All of this and more is part of the page experience.
Create an HTML Sitemap
Another tactic for for increasing the overall user experience of a website is the creation of an HTML sitemap.
By including an HTML sitemap in a prominent location on the site, such as the footer, you are allowing users better access to your content.
Users who cannot find what they are looking for on a website can often resolve their issues with a properly formatted HTML sitemap.
This effects the overall UX of the website.
Include a Favicon
A favicon is the 16×16 pixel icon that displays in modern web browsers next each tab that is currently open.
The lack of a favicon often exposes by default the content delivery network it was created on, such as WordPress. It also may default to the hosting company icon where the website is hosted, such as InMotion or GoDaddy.
Not including a favicon very negatively affects the user experience and displays a lack of professionalism and attention to detail.
For better UX, create and install a favicon.
Small Business SEO Tip 2: Audit Your Competitors
One of the best tips for small businesses when it comes to SEO is to audit your competitors.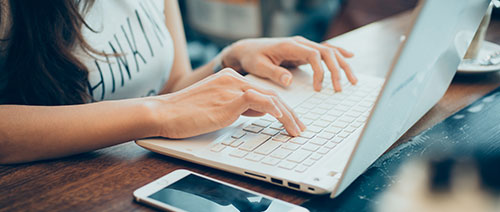 What keywords are they ranking for? Where are their business citations listed? Who is linking to the pages of their website? How does their user experience compare to yours?
It's simple a, but often ignored small business SEO tip. Find your competitors' websites and go take a look. What are they doing that you are not? In what ways are their sites better than yours? Make a list.
Even if you take no action whatsoever, it can benefit you to know what keywords your competitors are ranking for.
To find your competitors' ranking keywords, I recommend using Ubersuggest.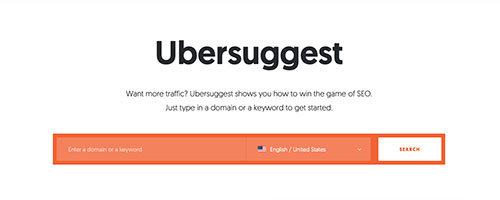 Simply go to Ubersuggest and put in your competitor's domain.
Then click on "organic keywords."
This will tell you all of the keywords the pages of their site is currently ranking for.
There is no reason to re-create the wheel. If you're not sure which keywords to target, very often simply auditing your competitors can start the brainstorming process.
Small Business SEO Tip 3: Develop and Maintain a Keyword Map
Once you have a good idea of the keywords that your competitors rank for, and the ones that you want your site to rank for, it's time to put together a keyword map.
Putting together a keyword map is a very simple and effective way of organizing your on-page SEO efforts.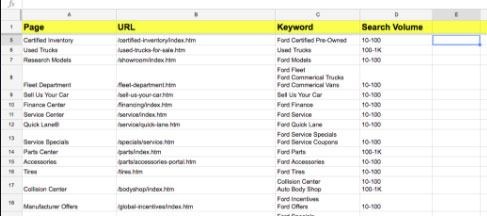 A keyword map is just what it sounds like – a map or spreadsheet of the keywords you want to rank for, along with the corresponding URL of the target page.
So many small businesses do not implement keyword maps and as a result they wind up cannibalizing their keywords.
Keyword cannibalization is when there is more than one page of a website that is targeting the same keyword phrase.
When Google finds multiple pages containing the same keyword phrase with a website, it gets confused. Google needs to decide which page to rank for the keyword and ends up not ranking either (or any) of them.
Using a keyword map is a great way to avoid keyword cannibalization and stay organized with your on-page SEO efforts.
Small Business SEO Tip 4: Don't Guess at your Keywords, Do Your Research
In an effort to find the keywords your site visitors are using, you need to do a bit of homework.
Keyword research allows you to target the words and phrases that visitors to your website are using.
If you can, in Google's estimation, provide the best solution for a particular keyword phrase, you will rank #1 for that phrase.
There are a ton of keyword research tools out there, some free and some paid. If you are a small business owner and do not want to pay for a keyword research tool, I recommend Google Keyword Planner (GKP). This is a free tool that can be used by anyone with a Google Adwords account.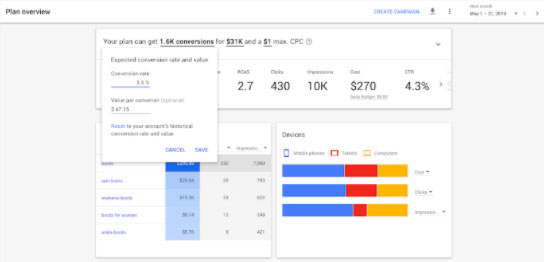 Most small businesses are going to be targeting local keywords. If you are a chiropractor in Madison, Wisconsin, you probably do not want to sell your services to people experiencing back pain in Las Vegas.
Use your keyword map and be selective.
Need help with your keyword research? Drop me an email and I will help you get started.
Small Business SEO Tip 5: Improve Your On-Page SEO
On page SEO is the low hanging fruit of search engine optimization. It is one aspect of SEO that is completely within the website owner's control, so use it to its fullest.
URLs, title tags, meta description tags, heading tags, and page content are the bread and butter of your on-page SEO.
Do these tags contain the keywords that you are targeting for each of your web pages?
If not, is there a way to re-work your content so that the tags of your pages contain your targeted keyword?
The foundation to great on-page SEO is great content.
Do your keyword research and assign a primary keyword to each page BEFORE you create its content. As you are creating the page, sprinkle the targeted keyword into the text of your page.
But don't go too far. Repeating the same keyword over and over throughout your page is called "keyword stuffing" and it will get you in trouble.
Google wants you to focus on creating solutions for the visitors to your website. When you do that, it makes Google look like a hero.
Bottom line: keyword stuffing makes for a poor user experience, so don't do it.
Optimize for CTR in the SERPs
When someone types in a search query in Google and hits the enter key, a list of results is displayed. This is what's referred to as a Search Engine Results Page, or a SERP.

Your title tag and meta description tag are the what display most prominently in the SERPs.
Your click through rate, or CTR, is just what it sounds like. It is the rate at which users click through to your website from the SERPs.
So make the language in these tags compelling.
If you write these tags in a way that encourages users to click on them, your click through rate is going to go up.
This will bring more visitors to your site and simultaneously raise your rankings. It's a one-two punch.
Use calls to action in your title and meta description tags. Create a compelling reason for users to click on the link to your web page.
Use Yoast for WordPress
If you are using WordPress as a content management system for your website, you can install a plugin called Yoast for free.

There are many benefits to using the Yoast plugin as a means of improving your on-page SEO.
Yoast will tell you if your title tag or meta description tags are too long or too short. It can also tell you if your paragraphs for a page are too long. Yoast will give you a green smiley face if your page is optimized well, and a red frown if it is not.
I highly recommend Yoast for anyone running their website on WordPress.
Small Business SEO Tip 6: Have a Clear Call to Action or an Opt-In
For most small businesses, defining a primary action you would like website visitors to take is extremely important.
What action do you want visitors to your website to perform?
Do you want them to land on a web page of your site, look around for a while, and then leave?
Or would you rather collect their contact information so that you can re-engage with them again in the future?
Including an opt-in for a newsletter, contest, subscription, or a specific piece of content that can be downloaded is a great way to go.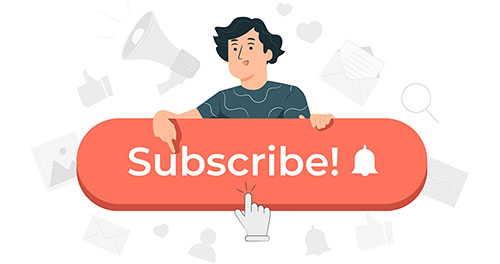 You know the visitors to your website are interested in the product or service you are selling, or they wouldn't be there in the first place. Why not collect their contact information before they leave?
Most small business websites do not have a clear call to action.
Implementing this tactic can set you apart from the herd and produce tremendous results in the long run.
The purpose of each small business's website will vary, but one thing can be said. Most small businesses are constantly looking for new sales.
By collecting the contact information of visitors to your website, you are in a position to increase sales.
Small Business SEO Tip 7: Be Generous. Give Something Away
By creating something that you can give your website visitors in exchange for their contact information, you are increasing your odds of doing business with them on a very large scale.
Are you a personal trainer? Create a pdf document of exercises people can do from home. Then give it away in exchange for users' contact information.
Or maybe you are an accountant. Could you put together an infographic illustrating important tax deadlines?
When you give a visitor to your website something for free, an interesting psychology is created. It's often referred to as the Law of Reciprocity.
The Law of Reciprocity says that if you give someone something, his or her natural inclination is to want to give you something in return.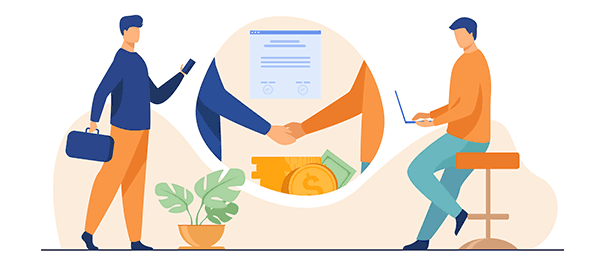 It is a way of building trust with potential clients, without having to take any time out of your day.
So spend your time and energy building a solution to a problem that many of your website visitors are experiencing.
Then give that solution away, free of charge, to as many people as possible and see what happens.
Your business will grow by leaps and bounds.
I know it seems counter-intuitive, but believe me, it works.
This type of digital marketing develops trust and people want to do business with other people they know, like and trust.
Also, the skepticism of your website visitors is also going to be reduced in a big way. This will allow you to reach out to them in the future with a much higher likelihood of creating a business relationship.
Small Business SEO Tip 8: Get Your Business on Google My Business
Another tool that can be a tremendous benefit to your online presence is Google My Business (GMB).
GMB is a free tool that any small business owner can utilize.

Simply create a gmail email, if you don't already have one, and then create a GMB account.
You can set a physical address if you have a brick and mortar location. Or, if you are working from home, you can set a service area so that your address will not be shown to the public.
After you register your business on GMB, Google will send you a postcard as verification.
It's as simple as that. Now you can start using GMB to market your business.
When completing the details on GMB, be extremely thorough. Take pictures of the interior and exterior of your location. Pick a category that accurately reflects the service you provide. Write a great business description that will entice visitors to click on your link.
If there's one tip I can give regarding GMB it is this: be thorough.
Small Business SEO Tip 9: Start Getting Reviews
After installing Google My Business, it's time to start bringing in positive reviews.
You can do this in any number of ways, not the least of which is direct outreach.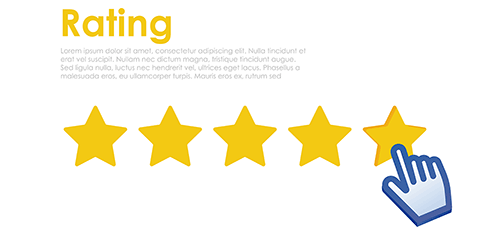 If you have clients you know are pleased with the services you have provided them, reach out to them via phone or email and ask them to write you a review.
Another tactic for generating positive Google My Business reviews is giving website visitors something, as discussed earlier. In addition to collecting their contact information, you can ask them to write you a review on GMB.
Small Business SEO Tip 10: Continue Adding Unique and Valuable Content to Your Website
You are embracing a great mindset by continuing to focus on the solutions that your potential clients are seeking.
Discover those solutions and create great content around them. Then add that content to your website.
Rinse and repeat.
By doing this, Google is going to recognize you as a leader and an authority in your business niche.
Before long, you are going to be ranking for the search terms most related to the products and services you provide. More people are now going to be able to find you via the search engines, all while you are doing your daily work or even sleeping at night. These people are now contacting you and you are providing them with the solutions they seek.

Sounds great, doesn't it?
It all works, when you focus on the solutions and create great, even outstanding content that focuses on the solutions your business creates.
If you don't have a blog on your website, now is a great time to crate one. A blog allows you to expand the keywords you are targeting and have a container to put those pages in after they are created.
An FAQ page is another great way to incorporate targeted keywords into your website, as well as shine a spotlight on the solutions your business provides. FAQ pages also tend to lower the skepticism and inhibitions experienced by website visitors by addressing their concerns head on.
An FAQ page also creates a trusting relationship with your website visitors.
Small Business SEO Tip 11: Create Internal Links to Your Most Important Content
After you have a good amount of content on your small business website, start creating internal links from your content.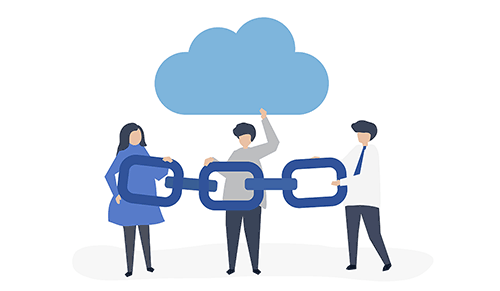 If you want the home page of your website to rank for "Chicago business coach," create an optimized anchor tag (link) from an interior page to your home page.
This will go a long way in helping Google understand what your website is about. This produces very strong results for your page rankings.
Again, don't over do it. Creating hundreds or thousands of links from internal pages with thin content using optimized anchor tags is only going to hurt you. In Google's eyes, it looks unnatural. Don't do it.
I create Web Design Fort Myers residents have come to depend on.
Small Business SEO Tip 12: Create Business Citations
Another technique that will help your small business SEO rankings is business citations.
A business citation is simply a listing of the name, address, and phone number (NAP) of your business on a directory website such as Yelp or Bizjournals.
Google likes to see your business listed on lots of different websites with high domain authority, such as these, all with the exact same NAP of your business.
This gives your site more credibility and increases your page's rankings.
This is an easy win, if you have the time to create and manage your business citations. If not, you may want to use a citation building service, such as Yext or Brightlocal.

Building business citations can also be done through a virtual assistant (VA).
Any way you slice it, business citations are a big part of building web presence and increasing your web page rankings.
Small Business SEO Tip 13: Respond to Clients ASAP
Responding to client inquiries from your website in a timely and professional manner is extremely important.

I have heard many stories about potential clients who tried to reach out to a business and never got a response.
This is like shooting yourself in the foot.
Not only is the potential client not going to do business with you, he or she is also going to walk away scorned. This generates bad reviews and poor word of mouth advertising for your business.
All of your efforts are being done in vain if your customers are walking away angry.
When a client reaches out to you, drop everything and get back to them ASAP.
Small Business SEO Tip 14: Improve Your Technical SEO
Technical SEO is a grouping of activities used to help Google better understand and add the content of your web pages to its index.
Google cannot index what it does not know exists. And people searching Google cannot find content that has not been added to the Google index.
Install Google Analytics, Search Console, and Bing Webmaster Tools
These are free tools that will provide you with free insight as to how and why your pages are ranking in their current positions.
By installing these tools you can start collecting information immediately. There is no reason not to, aside from laze.
Create and submit an XML sitemap
You can create a free XML sitemap at xml-sitemaps.com and submit it to Google Search Console. After that, all pages that you create will be added to the sitemap automatically, telling Google to come and index their content.
This saves a lot of time when it comes to the indexation of your content and allows interested users to find it much more quickly.
I told you to create an HTML sitemap in the user experience section, but this is different. The XML sitemap is for the search engines only, not the visitors to the website.
Use a CDN
CDN stands for Content Delivery Network and it is a proxy between your website host and the user.
A CDN, such as CloudFlare, will actually speed up the loading time of your website's pages.
It also makes the hacking of your website more difficult, being that the IP address of the server is not exposed.
CloudFlare has a free CDN plan that I use for all my clients, as well as my own websites.
Install an SSL
Even more important than a CDN is the use of an SSL.
SSL stands for Secure Sockets Layer and it protects the information that is being sent to and from your server to the device of the user.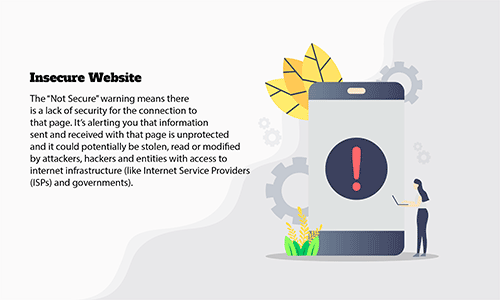 Without the use of an SSL, hackers are able to intercept information as it is being passed, and potentially exploit or modify that information.
CloudFlare, in addition to its free CDN services, also allows you to install and use a free SSL.
Without the use of an SSL, users will see the "not locked" symbol in the address bar, which is a trust factor and a negative factor in user experience.
Google has confirmed that the lack of an SSL on a website will hinder its rankings. What more reason do you need?
Install an SSL if you do not have one.
Need help? Email me and I will do it for free.
Remove Zombie Pages
Zombie pages are any pages of your website that get little to no traffic.
Removing zombie pages allows Google to better understand what your site is about and direct users to the correct, pertinent, and valuable pages.
Besides, they aren't getting any traffic anyway, so why keep them around?
Many website owners actually rank remaining pages higher as a result of removing zombie pages.
Add Schema to your website
Adding schema to your pages can again help Google better understand, interpret, and index your site's content.
Schema can also add features to the search engine results pages, such as review rankings and rich snippets.
Almost all small business owners can benefit from adding schema to his or her web pages.
Conclusion
If you take the time to implement the tips I have provided in this post, your rankings will improve. There is no way they can't.
If you need to know what your current rankings are so that you can measure your progress, call me and I will run a report for you free of charge and with no obligation.
Questions? Comments? Send me an email and let's talk.
Now go, and start implementing the small business SEO tips I have laid out for you.