Website Maintenance Packages
Once your new website is up and running, you will want to make sure it is well maintained. 
Websites that are not updated on a regular basis can have issues, including crashing and slow response time.
Make sure this doesn't happen to your website. Choose a maintenance package below.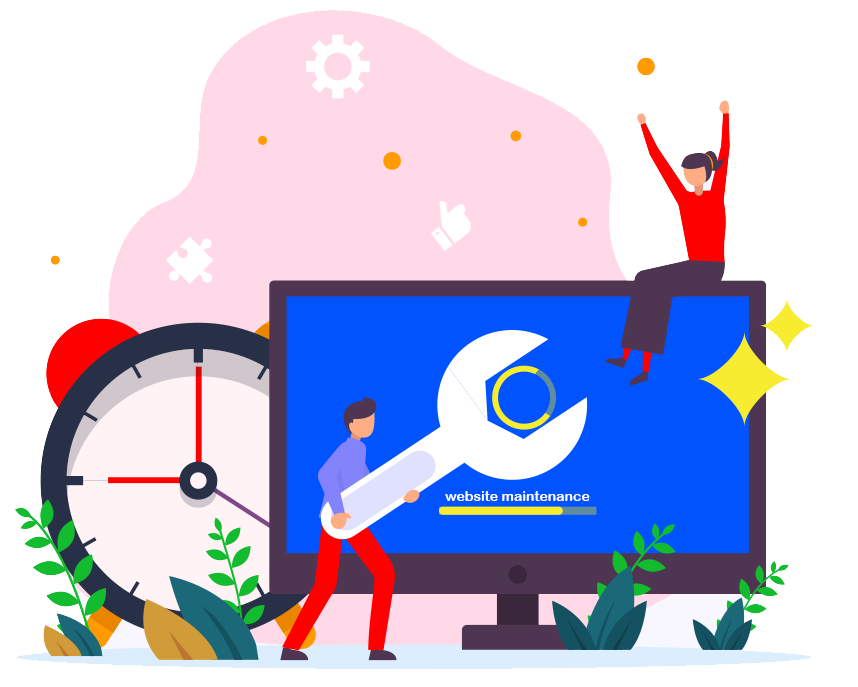 Fundamental Maintenance
monthly
$59
Great for websites with limited updates
Content delivery network and cybersecurity setup
General website support
Client initiated website updates (up to 30 minutes)
Update WordPress version, as available
WordPress cache flushing (monthly)
Update of theme, as available
PHP updates, as available
Update WordPress plugins (monthly)
Clear spam comments (monthly)
Off site backup of website (monthly)
Email support
No contract, cancel any time
48 hour support response time
Get Started Now
Upgraded Maintenance
monthly
$129
Great for websites gaining more traffic
Content delivery network and cybersecurity setup
General website support
Client initiated website updates (up to 60 minutes)
Update WordPress version, as available
WordPress cache flushing (weekly)
Update of theme, as available
PHP updates, as available
Update WordPress plugins (weekly)
Clear spam comments (weekly)
Off site backup of website (weekly)
Email and chat support
No contract, cancel any time
24 hour support response time
Get Started Now
Premium Maintenance
monthly
$179
Great for websites with regular updates
Content delivery network and cybersecurity setup
General website support
Client initiated website updates (up to 120 minutes)
Update WordPress version, as available
WordPress cache flushing (weekly)
Update of theme, as available
PHP updates, as available
Update WordPress plugins (weekly)
Clear spam comments (weekly)
Off site backup of website (daily)
Email, chat, and phone support
No contract, cancel any time
24 hour support response time
Get Started Now