13 SEO Tips for Small Business Websites
If you're a small business that needs to compete with the big companies, then your website is your best chance of reaching more people.
If you are a smaller company, you might have less money for advertising and marketing than a larger company does.
The following SEO tips for small business websites will help you bring in more visitors and do more business.
A great way to get free publicity for your company website is by optimizing it for search engines like Google.
When people search on Google or Yahoo!, they often find websites at the top of the page that they might not have found otherwise. With this in mind, there are some simple things you can do to optimize your site and make sure it works properly.
One of the most important parts of any successful small business website is its optimization. This is where the SEO comes in.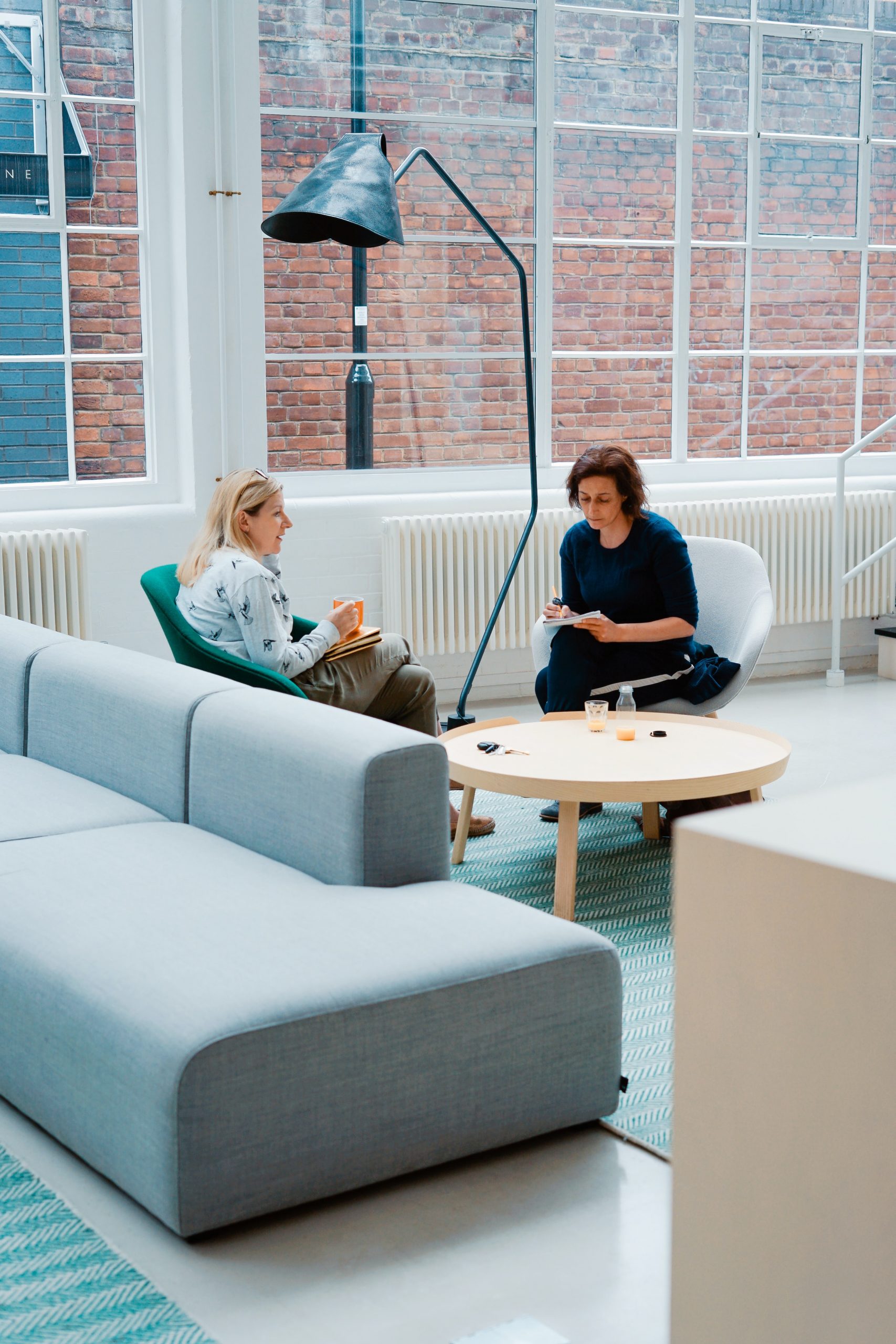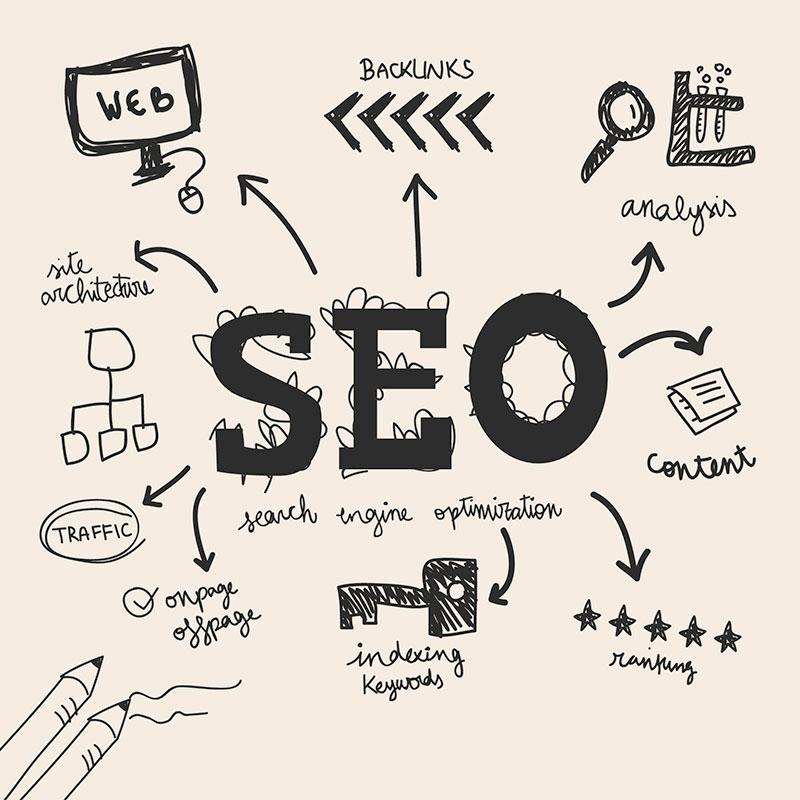 What Is SEO?
SEO is an acronym for Search Engine Optimization. SEO Tips for Small Business Websites are valuable tools to optimize your website in order to rank higher on search engine listings pages.
In order to rank higher on search engine listings pages, you need to make sure that your site has both a good content and a lot of keywords that are going to draw attention from potential customers searching online, or "searchers."
These "searchers" will find your site through their internet browser and be able to click on it so they can see more information about what you offer.
Search engine optimization is a process that helps websites get better rankings in search engines like Google and Yahoo! or Bing by using specific keywords strategically placed throughout the website's text content as well as within HTML tags like titles, meta descriptions, headings and ALT tags of images.
It's important that these words are also optimized with relevant synonyms so they will appear in searches more frequently than competitors' sites who use the same words but don't employ other keyword variations.
Tip #1: Optimize Meta Titles and Meta Description Tags
A meta title tag is the short title that displays on a browser tab, and it's the most important HTML element to optimize in order to rank well in search engine results pages. There are many tools available for creating meta tags but many of them charge money or don't work as well as they should.
The quicker and easier way to create a reliable meta tag is by using Google's Webmaster Tools for Chrome extension which also allows you to check your site for errors, indexing speed, and other useful information.
Meta titles provide users with an overview of what the page is about before even clicking through to it. This makes them an essential part of any SEO strategy since they can impact not only how well your website ranks but also whether people will click into your website from search results at all.
The first step when optimizing an HTML title tag starts with identifying what keywords you want highlighted on the page so that visitors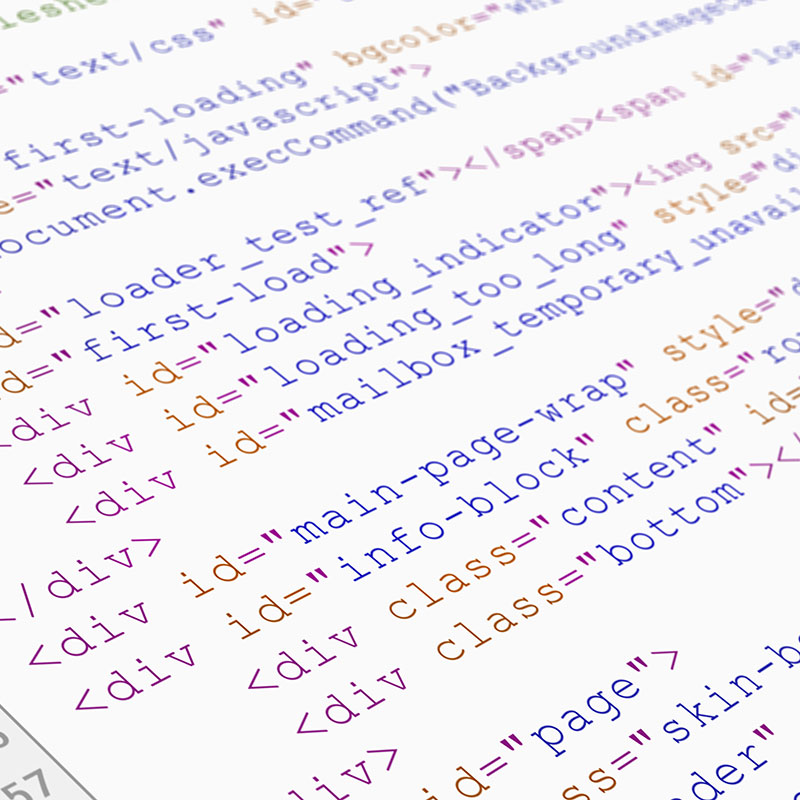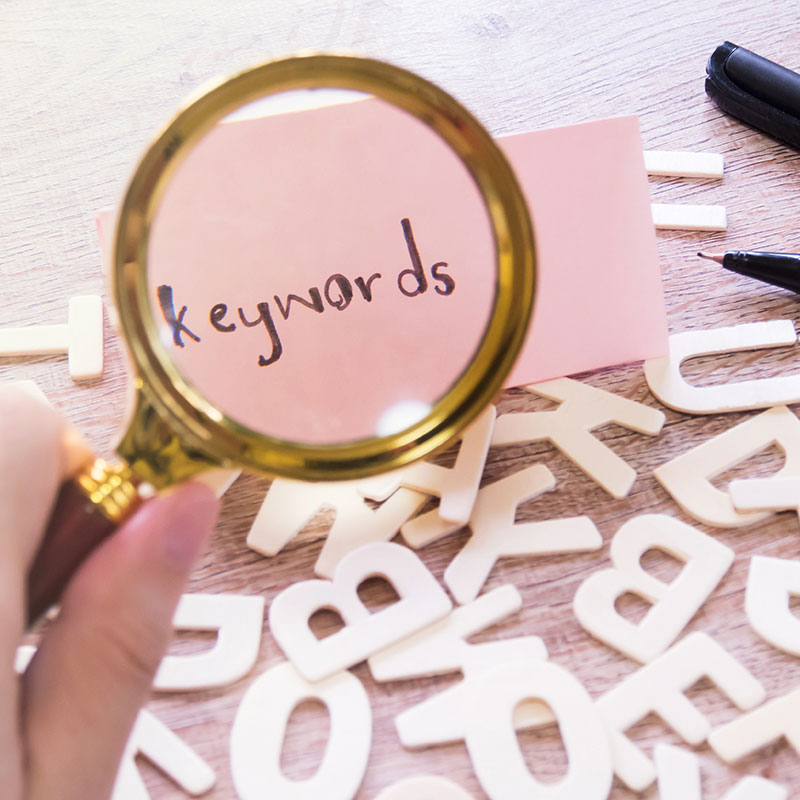 Tip #2: Do Your Keyword Research
When it comes to SEO tips for small business websites, keyword research is a vital step in developing a successful web presence. It can be difficult to know where to start, but once you have the basics down, it becomes much easier.
The following sections outline the basic principles of keyword research and provide some guidance on how to get started with your own keyword research.
Keyword research is the process of determining which words people are typing into search engines when they are looking for information about your product or service.
This information can then be used to create content that will be more relevant and interesting to your potential customers by including these keywords prominently in pages on your website. Keywords should not only appear on the page itself, but also in metadata tags and in links pointing back from other sites towards yours.
There are many tools available for performing keyword research for your business's website: 1) Google AdWords Keyword Tool – Google's free tool helps you generate suggestions for key words related to anything from hobbies to career choices; 2) Yahoo! Search Marketing – For $25/month this service automatically does some of the work – it generates new keywords based on existing ones, identifies opportunities for link sharing or content marketing campaigns; 3) Google Analytics – Another free tool that allows you track where visitors come from.
Tip #3: Make Your Website Mobile Responsive
Mobile responsiveness can be a game-changer for your business. If you aren't providing a mobile-friendly website for your customers, then you are potentially missing out on more than 50% of the Internet browsing population.
With so many users relying on their smartphones and tablets to access the internet, it is critical that you create a site that is optimized to work well on these different devices. By investing in this type of web design, you will increase your website traffic and sales by converting more smartphone users into paying customers.
If this is something that has been overlooked in the past by your company, then now is the time to act. Technology continues to advance at an alarming rate and one day soon having only a desktop version of your site won't be enough any longer. Therefore, start planning how you will make sure that it stays relevant for years to come by investing in a mobile responsive website today!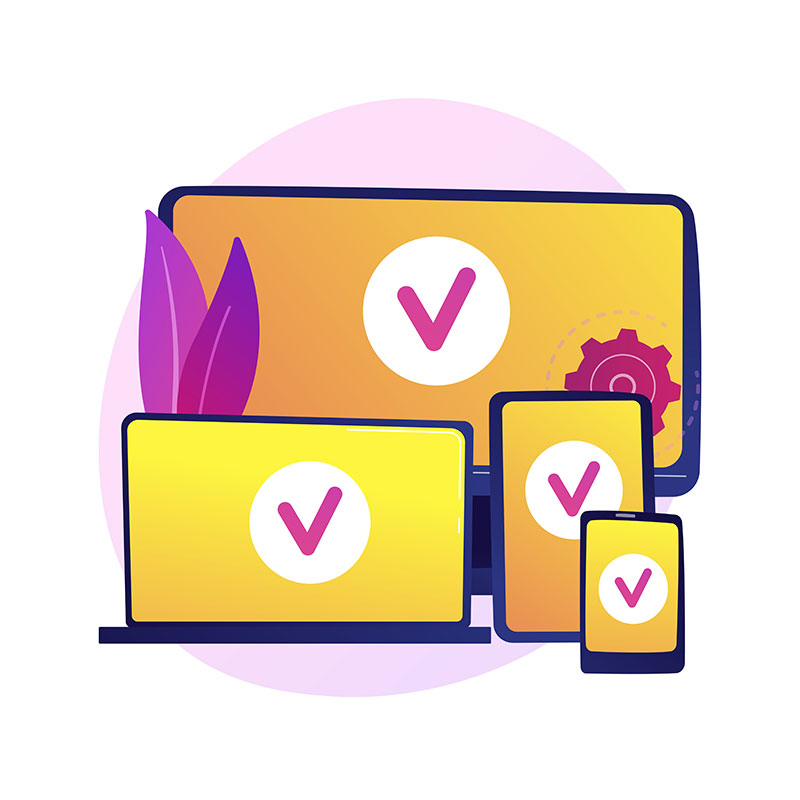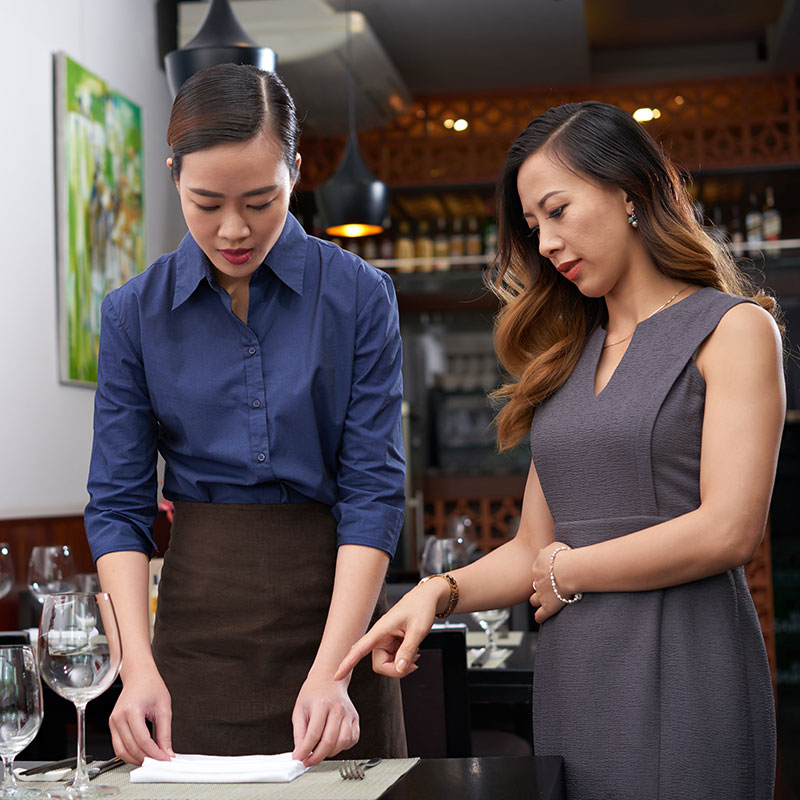 Tip #4: Focus on Small Business Content
Small businesses often have to grapple with the challenge of marketing their business and creating fresh content. However, there are many simple things that small business owners can do to improve their visibility on search engines.
One step is to make sure they employ a variety of keywords in their content and website navigation.
Search engine crawlers like Googlebot are able to index more information when they have access to a greater number of keywords related to the topic at hand.
Another way that small businesses can get better visibility on search engines is by employing an SEO expert or consultant who understands how search engine crawlers work and what it takes for them to index your site effectively.
Business owners should be aware that SEO requires long-term, sustainable efforts and should not expect instant results from one tweak or optimization campaign, but the effort will pay dividends over time as your site becomes increasingly visible online due in large part to any efforts you undertake now.
Tip #5: Search Google for Similar Websites
One of the best ways to search for similar websites is by using a search engine, like Google.
Google's advanced search features allow you to type in keywords or phrases and will return results with webpages that have those words on them.
For example, if I want to find other small business websites like my own, I would enter "small business websites" into the search bar. This will give me pages of results with related content about small business sites.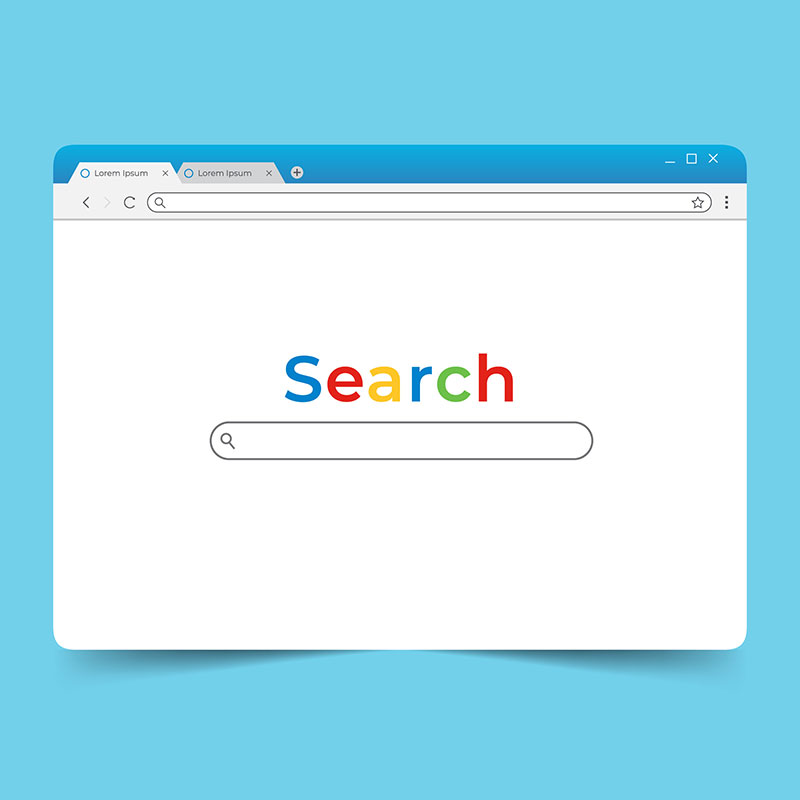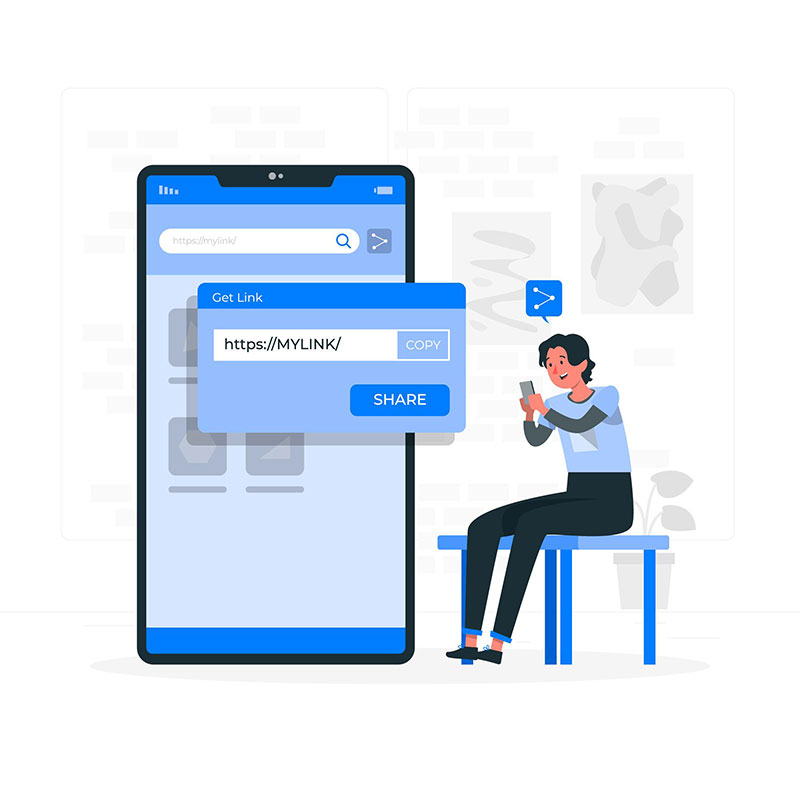 Tip #6: Find Linking Opportunities
A backlink is just a fancy way of defining a link from another website to yours.
When it comes to SEO for your small business, one of your top priorities is identifying your potential backlink opportunities and creating a list of them.
A lot of people don't understand this, but it's something that they need to do in order to get their website ranked higher in the search engines. Once they have a list, then it's time for them to take action and start asking other websites if they would be willing to provide a link back to your website.
Most people know how important backlinks are when it comes to ranking high on Google and other search engines which is why so many companies spend a lot of money on hiring experts who are able-bodied in this field. However, there are also some simple ways for you as an individual or small business owner to go about obtaining quality links from reputable sites.
Start by asking other webmasters for links – all you have to do is send them an email with some information about your site or blog post and politely ask if they would be willing provide a link from their site back over here which will help boost your rankings in the SERPS (search engine results pages).
Tip #7: Utilize Social Media
With globalization and advancements in technology, the world has become a much smaller place. The Internet has resulted in a huge amount of information being at our fingertips, making it very easy to find out about different businesses and what they have to offer us.
Social media is an excellent tool for those with small businesses who don't have the finances of some larger corporations to use traditional marketing methods.
If you're interested in using social media as an online marketing tool, here are some tips you can follow:
Be aware that social media is not always monitored during off hours when people are not on their computers or phones
Create a Facebook page for your business and make sure it is updated with information about what's happening and new products
Don't be too pushy about selling your products or services because most people will be turned off by that -Remember that it's important to communicate online like you would face-to-face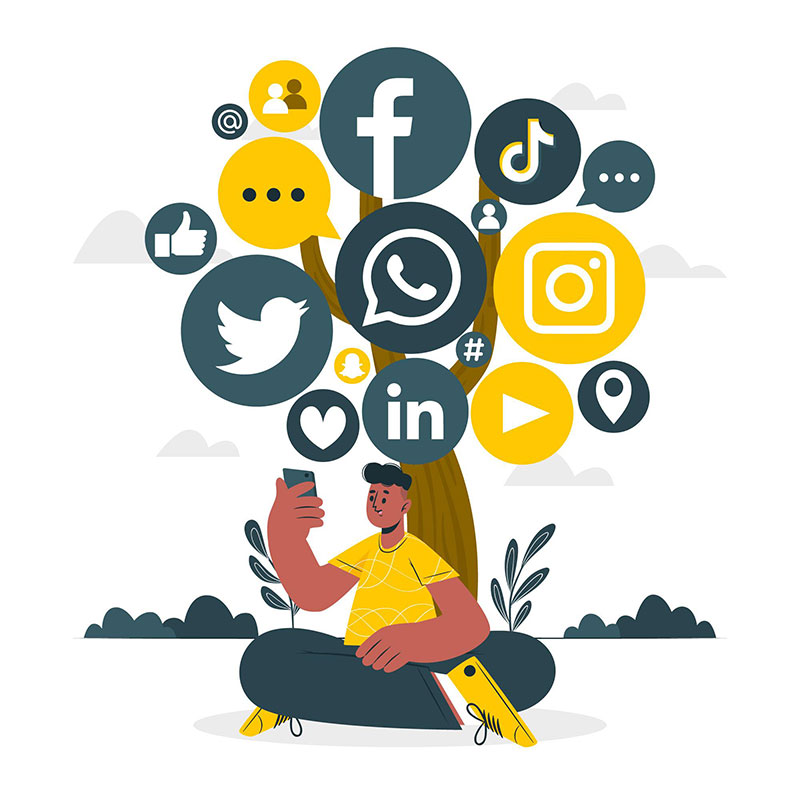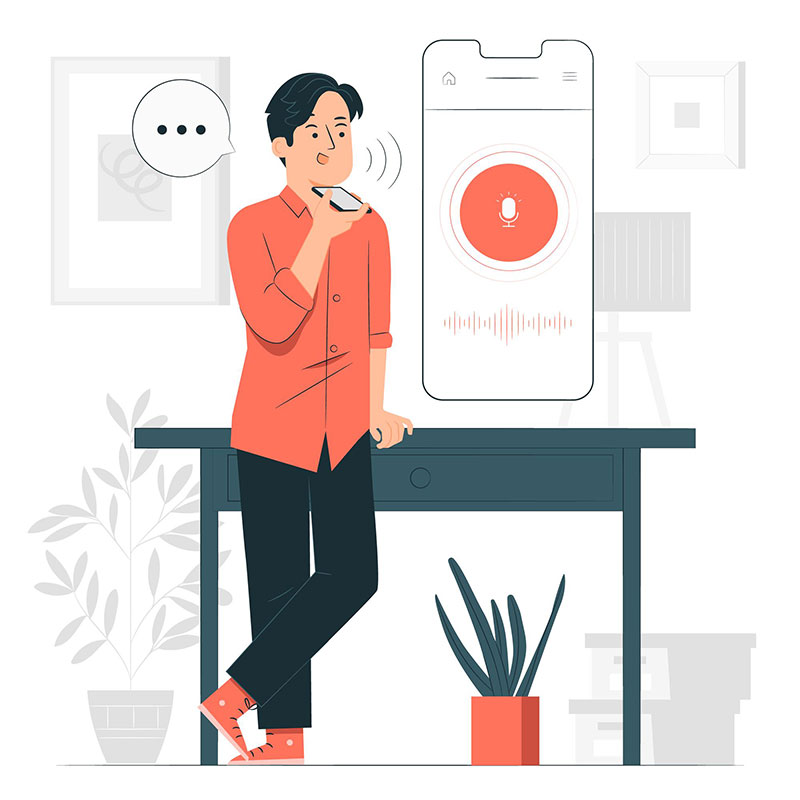 Tip #8: Make Your Website Search Voice Based
One of the most overlooked SEO tips for small business websites relates to voice search.
You already understand that search engine optimization is an important aspect for any website that wants to be successful and rank highly on Google.
One way to increase the chances of a site ranking well is by making the site's content available in a voice-based format, such as through Amazon Alexa or Siri.
Not only do these technologies allow people with disabilities or difficulties reading text to access their favorite websites, but they can also be used by those who simply find it more convenient.
Tip #9: Utilize Technical SEO Tactics
Technical SEO is a necessary component to any website with a small budget, as it will help you generate more traffic and leads with less effort.
These technical SEO tips will give you an idea of what to do today to start off your website in the right direction: – Create a sitemap – Use Google's Search Console – Use structured data markup
Small business websites should focus on structured data and metadata. This will help them gain visibility on search engine results pages and make their content more easily discoverable.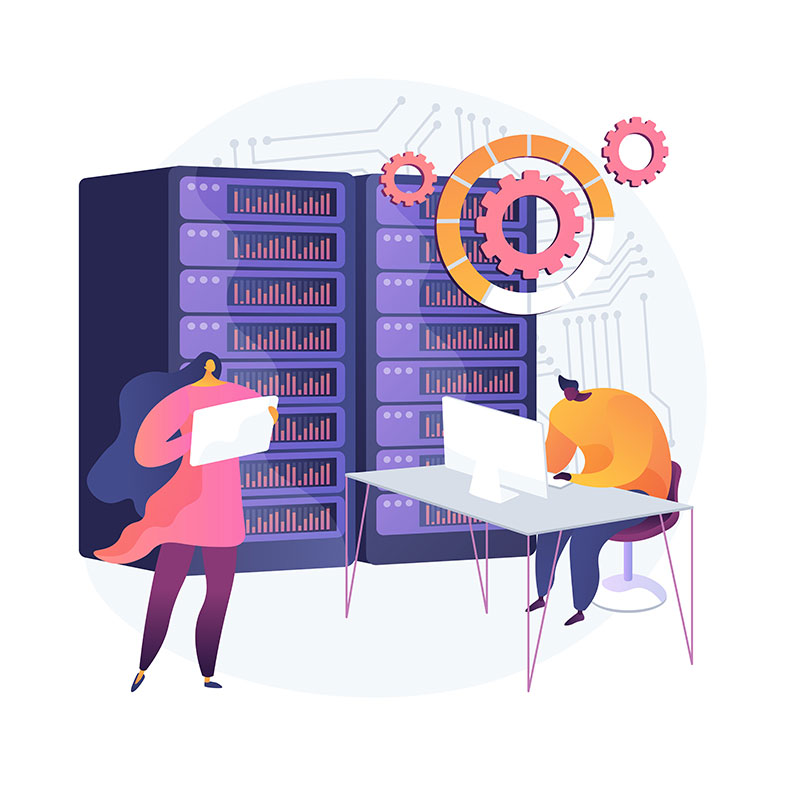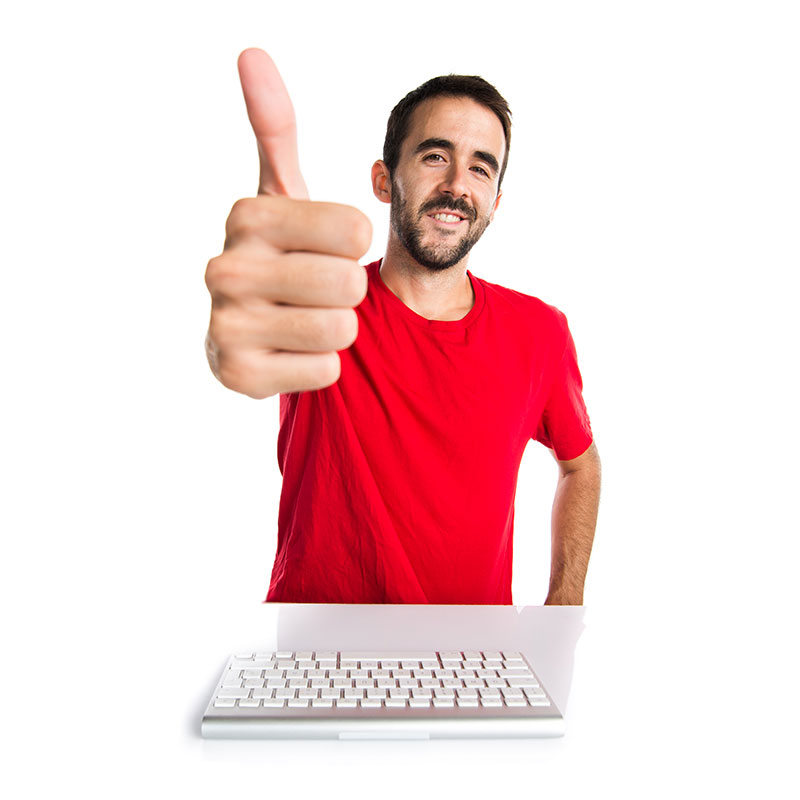 Tip #10: Put Your Users First
Small businesses should always put the needs of their customers first, rather than their own. This is an important way to win over new business and retain old customers.
This is also great advice for anyone looking to market themselves in a competitive market. Competition can be especially tough with small businesses due to the fact that they may not have as much capital or resources as some bigger competitors might have.
In this environment, it's important for small business owners not only to be aware of what other companies are doing in the industry but also what their individual needs are relative to their competition. Then, find ways to apply these findings as best as you can in order to remain competitive.
Putting customer needs ahead of a company's own will always work because it will give them insight into how they might better serve their customer base and be more responsive. This can in turn lead towards a much more loyal following.
Tip #11: Make Your Website User Friendly
A good website should not just be aesthetically pleasing, it should be user-friendly.
There are many things that can make a website more user-friendly. One way is to create a navigation bar that highlights the links for the most frequented visited pages on your site. This will help users find what they are looking for and prevent them from getting lost in your site.
Another way is to use a search engine for all of your links, as this will give users an easy way to find what they are looking for.
Users will feel more comfortable on your website if you provide an online chat option or customer service line so they can check their order status or ask any questions they may have without having to wait around or call in at inconvenient times of day.
If you're running out of ideas, don't forget about social media sites like Facebook and Twitter, as these sites offer quick connections with people who share similar interests with you and could potentially become customers down the road!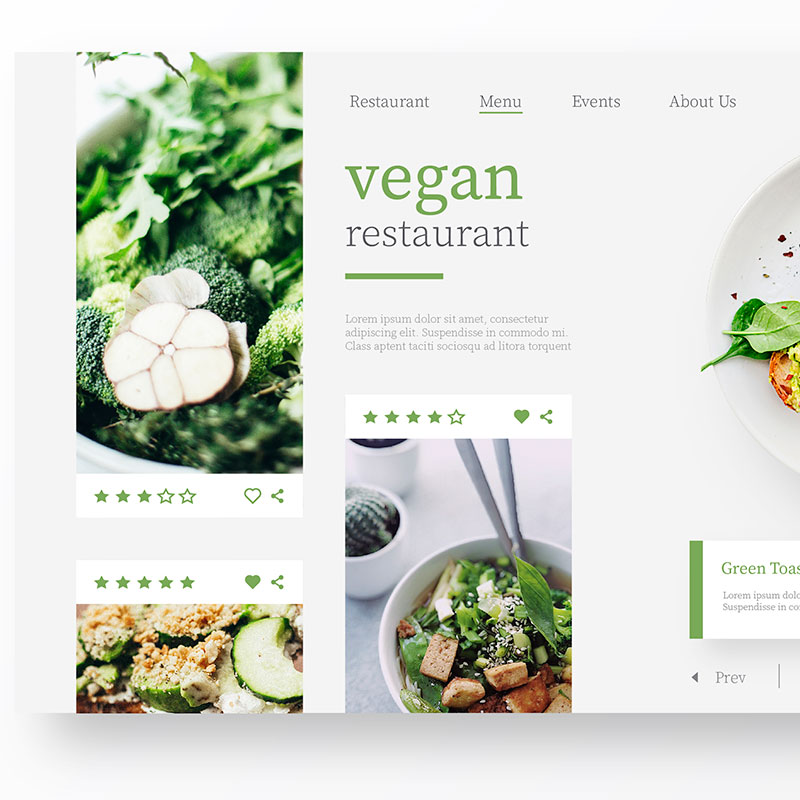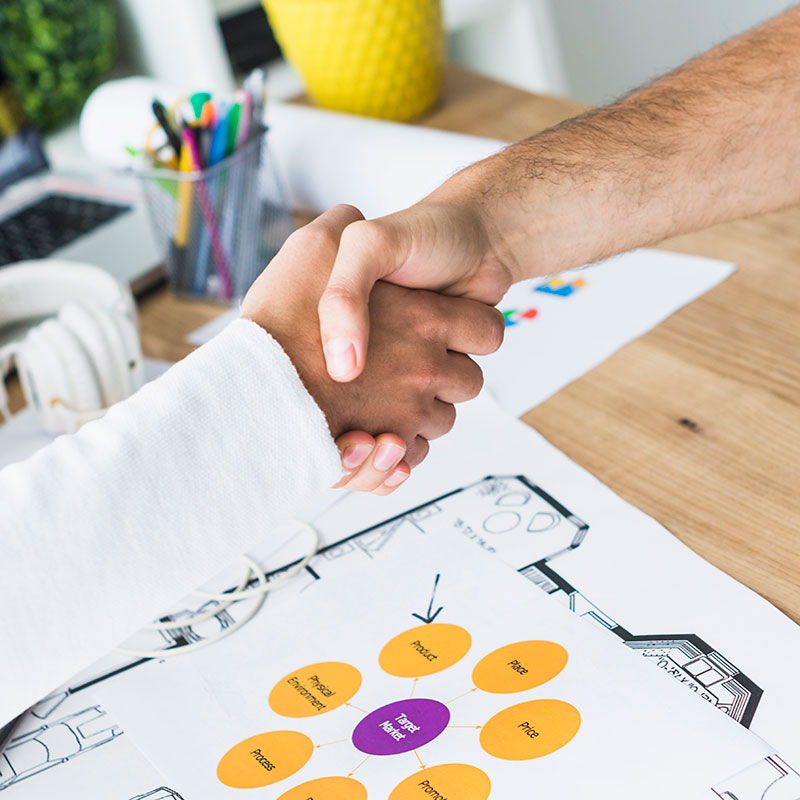 Tip #12: Create Local Business Engagement
In order to create local business engagement, it is important for small businesses to implement SEO strategies that will allow them to become more visible on the internet.
One of the most important SEO tips for small business websites relates to creating a blog. This allows small business owners to create content that can be indexed by search engines and ranked higher in search engine results pages (SERPs) than competitors.
In addition, blogging can encourage customer loyalty because customers are likely to return again and again if they enjoy reading the information provided on the blog.
Furthermore, web design should be engaging by following modern design trends, implementing responsive design techniques and making sure there are favorable call-to-action elements on each page such as buttons or forms that allow users to contact or share information with your organization.
Tip #13: Include a Lead Magnet or an Opt-In
A lead magnet is a piece of content that entices readers to give up their contact information in exchange for the content. This can be done through an ebook, video course, checklist, or other piece of content that you provide to your readers.
Opt-ins are signup forms on your website or blog that encourage people to join your email list and get updates from you.
With opt-in forms, rather than having a visitor come to your website, look around for a while and then leave, you can create a connection that you are able to reach out to in the future.
You know these people are interested in the type of work that you do. If they were not, they would not sign up for the opt-in.
When they are ready to purchase the product or service that you offer, they will think of you.